---
---
---
---
---
---
---
---
---
---
---
---
---
---
---
---
---
---
---
---
---
---
---
---
---
---
---
---
---
---
---
---
---
---
---
---
---
---
---
---
---
---



September 13th, 2011


PAS September 2011 Newsletter

Hello amazing music listeners!
I hope this update finds you healthy, happy, and content. Welcome to the September PAS newsletter!@ This one has lots of news…..it's enough to make you sick with psychedelic demonic laughter.

Love Robert and PAS

Coming soon PAS/Thorsten Soltau vinyl 7 inch on the MM Label!!!!!!



Kuntzwerg Festival



First I want to thank Brandstifter and Tanja Roolfs for and amazing weekend at the Kuntzwerg Festival in Zweibrucken, Germany.
Videos from the festival can e found on our vimeo page. PAS/SK Orchestra was fortunate enough to play with two amazing alphorn players!
SK Orchestra/PAS/Hofgassler live at the Kuntzwerg Festival 2011, Zweibrucken, Germany
http://www.vimeo.com/28739751

Other videos from the fest:

PAS set: http://www.vimeo.com/28737969
Datashock:

http://www.vimeo.com/28838948


Daniel Voigt:

http://www.vimeo.com/28837957


Autistic Argonauts: http://www.vimeo.com/28833606



Classwar Karaoke



PAS is proud to announce a new track on the Classwar Karaoke 0015 Survey. The track is a duo between Robert L. Pepper and Brett Zweiman of 50 Dollar trumpet. Also on the survey is PAS's own Michael Durek's solo project Cloud Cloud. Some other artists included are the lovely MaCu, Use Other Door, Vultures Quartet, and Zilmrah.


http://freemusicarchive.org/music/Classwar_Karaoke/Classwar_Karaoke_-_0015_survey/
PAS New York Show September 24th
PAS will be hosting an Experi-MENTAL Night in Brooklyn , New York. It was supposed to take place at Café Orwell but the show is being transferred to a new venue.
The updated details can be found on the Facebook event page here within a few days.

http://www.facebook.com/event.php?eid=233167583392049


Here is the line up:

Carey Burtt 7:15-7:45
Use Other Door (Stamford) 8:15-8:45
PAS (with special guest Loop B - percussionist from Brazil) 9:15-9:45
The Tronic
Manburger Surgical


PAS / at Pyramid Atlantic DC and at Signal Festival Sept 30/Oct 1


PAS will be playing the Pyramid Atlantic in Washington, D.C. in support of Violet, Blue Sausage Infant, and Keir Neuringer. (Sept 30th)
Details here:

http://dc-soniccircuits.org/calendar/show/102/2011-09-30-pas-vsi-keir-neuringer-pyramid-atlantic/


Then we kidnap the Blue Sausage Infant and drag him to the Signal Festival to team up for a mindblowing performance of PAS/Blue Sausage Infant. (Oct 1st). According to Chester of BSI this will be " funner 'n god."
Details here:

http://www.signalfest.com/events-2
PAS Records Release Jazzfakers "Two"


CDBaby.com

http://www.cdbaby.com/cd/jazzfakers2

iTunes

http://itunes.apple.com/us/artist/jazzfakers/id458395805?ign-mpt=uo%3D4

Amazon

http://www.amazon.com/Two/dp/B005I0C6MM/ref=sr_shvl_album_2?ie=UTF8&qid=1315746989&sr=301-2

"Two" Colombian Review by Pan.O.Ra.Ma

http://panoramajournal.blogspot.com/2011/09/reviews-97osman-arabimarc.html


"Two" review by Caleidoscoop
http://www.subjectivisten.nl/caleidoscoop/2011/09/the-jazzfakers-two-various-artists-experi-mental-compilation-2.html
PAS "Pure Energy Output Sessions" Review on One True Dead Angel blog
http://theonetruedeadangel.blogspot.com/

---
---
---
Powered by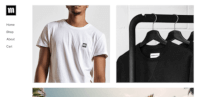 Create your own unique website with customizable templates.